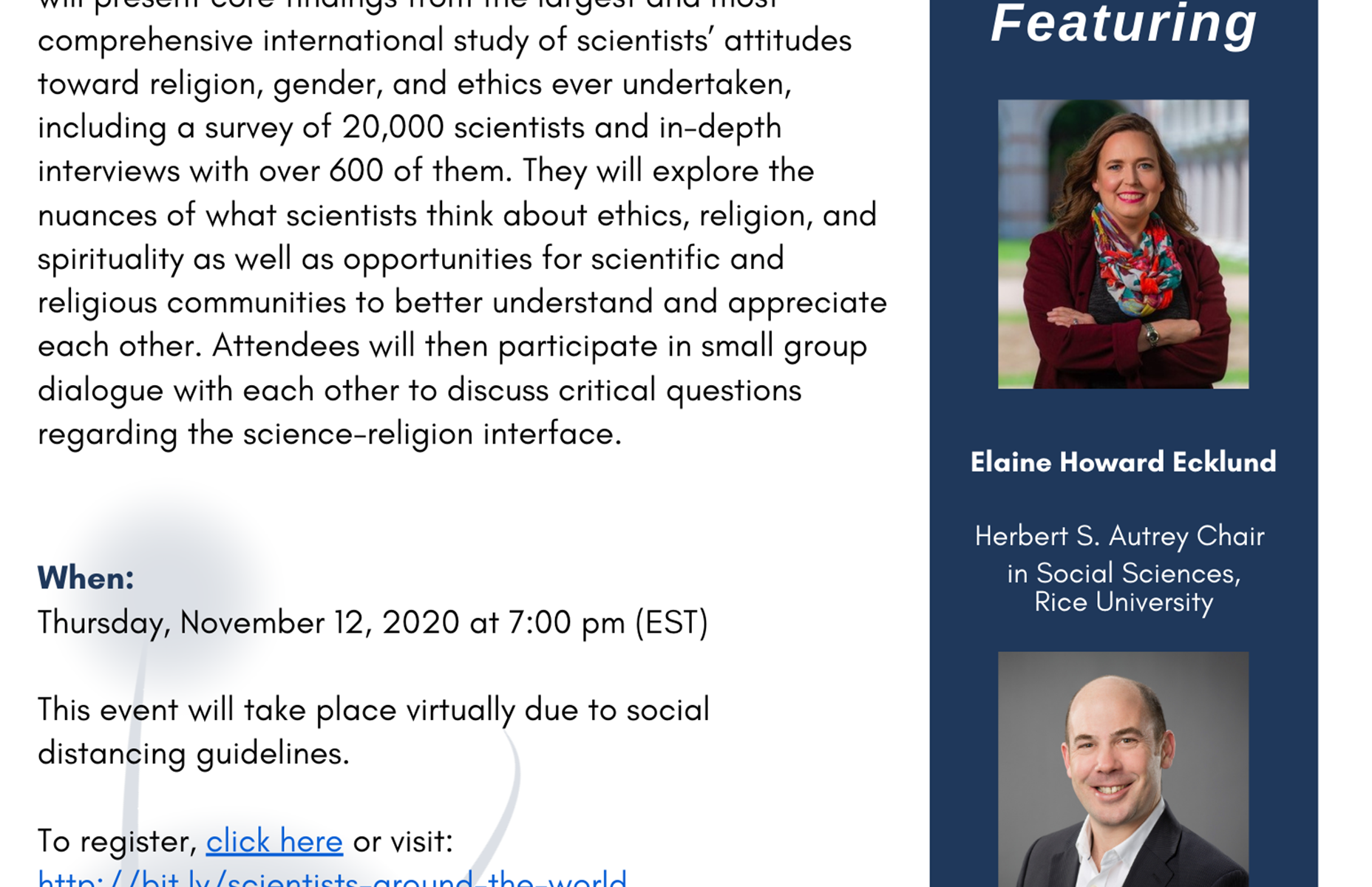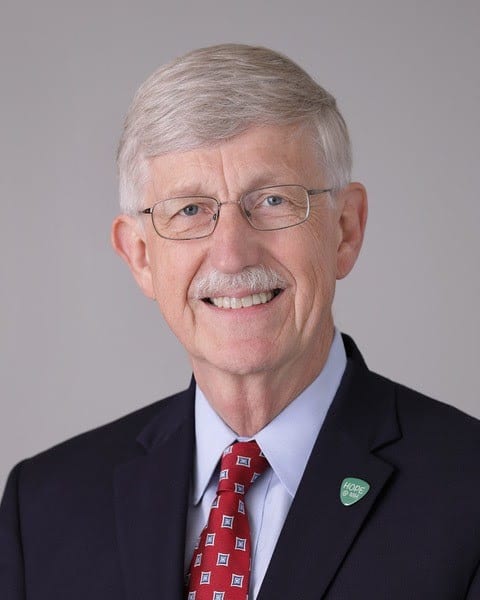 Templeton Prize Ceremony
You are warmly welcomed to attend a virtual ceremony on September 24 at 7PM EDT honoring Templeton Prize Laureate and NIH Director Fellow Francis Collins, appearing live from the National Academy of Sciences with John Templeton Foundation President Heather Dill. Other speakers include N.T. Wright and Surgeon General Jerome Adams. The event will include an opportunity to submit questions in a moderated Q&A with Francis Collins at the end.
Contact us if you'd like to register for the ceremony. Only guests registered before Sept. 15 will receive the link to attend.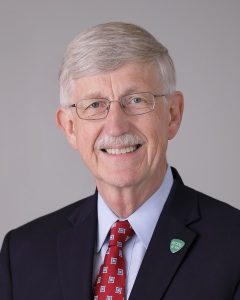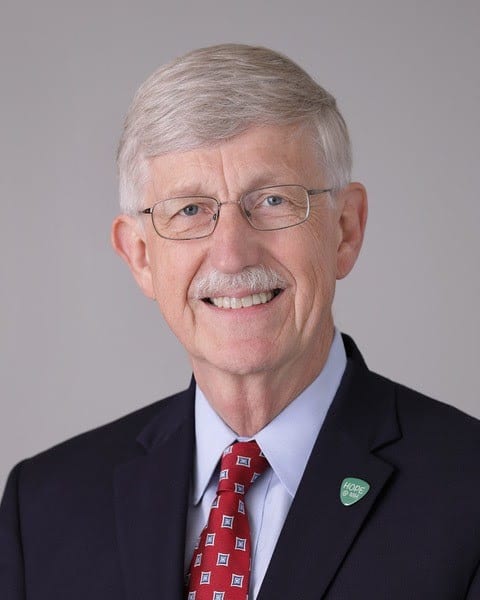 Dr. Collins, a geneticist, physician, and Director of the National Institutes of Health, led the Human Genome Project to its successful completion in 2003 and has advocated throughout his career for the integration of faith and reason. He was announced on May 20th as the 2020 Templeton Prize Laureate.
In his scientific leadership, public speaking, and popular writing, including his bestselling 2006 book, 
The Language of God
, Collins has demonstrated how religious faith can motivate and inspire rigorous scientific research.
"This book argues that belief in God can be an entirely rational choice," he writes in the introduction, "and that the principles of faith are, in fact, complementary with the principles of science." In the book, he endeavors to encourage religious communities to embrace the latest discoveries of genetics and the biomedical sciences as insights to enrich and enlarge their faith.
The Templeton Prize, valued at 1.1 million British pounds, is one of the world's largest annual individual awards and honors individuals whose exemplary achievements advance Sir John Templeton's philanthropic vision: harnessing the power of the sciences to explore the deepest questions of the universe and humankind's place and purpose within it. Collins joins a list of 50 Prize recipients including Mother Teresa (the inaugural award in 1973), the Dalai Lama (2012), and Archbishop Desmond Tutu (2013).
Last year's Templeton Prize went to Dartmouth University's theoretical physicist Marcelo Gleiser, this summer's Templeton sponsored Faculty Roundtable presenter. English 
theoretical
physicist
, 
theologian
, and 
Anglican
 priest Sir John Polkinghorne was the 2002 Prize recipient and in 2005 was featured as the very first Cambridge Roundtable presenter.