Wednesday, February 1, 2023

"The Heart of the Matter: Are We More Than Physical Beings?
Two Distinguished Doctors Discuss"

We're continuing our exploration of what it means to be human by inviting two people to share from their extensive expertise and experience: renowned heart surgeon Dr. Arun Singh and chief of surgery at Tenwek Hospital Dr. Russell White.

Both are professors, doctors, surgeons, and scientists who found their careers at Brown University and have achieved many noteworthy accolades and awards throughout their careers.

While they share a deep love for healing people, their pasts and paths have been different, as are some of their perspectives on science, medicine, and the meaning of life.

______________________________________________________________

Genes and Genesis: Seeking Clues to the Meaning of Life and Our Universe

David Haig, author of From Darwin to Derrida, explains "how a physical world of matter in motion gave rise to a living world of purpose and meaning. Natural selection, a process without purpose, gives rise to purposeful beings who find meaning in the world."

William Lane Craig, author of the recent book In Quest of the Historical Adam, explores "the scientific case for Adam as a historical person who lived between 750,000 and 1,000,000 years ago as a member of the archaic human species Homo Heidelbergensis."

______________________________________________________________
Tuesday, October 18th Our event will feature Director For Leadership & Mental Performance Stephen Gonzalez

, who will help us think about the question of:

How Can We Develop Psychological Resilience? A Sports Scientist & Mental Health Specialist shares his insights

Longitudinal studies show resilience to be one of seven attributes that best predict personal and professional success. Stephen combines experience in academia and sports with consulting for business and the military. His research, publications, and teaching focus on cultivating qualities like resilience in ourselves and those we lead.

______________________________________________________________

______________________________________________________________

Our event will feature Brown University Professor of Theoretical Physics, Jim Gates, who will help us think about the question of:

Can God Be Known or Near? A Physicist shares his insights

Join us for an evening of lively discussion about the leaps and limits of science, the role of science in faith (and the role of faith in science), and what we might learn from some of history's great scientists.

WHEN: 6-8:30pm, Tuesday, November 2nd

WHERE: The Brown Faculty Club (1 Bannister Street, Providence, RI)
---
Roundtables are open
in 
the
 great city of Chicago at UC and Northwestern, and at 
the
 colonial foundations of learning at Penn, Princeton and Rutgers, and amidst 
the
 restorative valleys and pastures of Cornell and Duke. Originating in Cambridge at Harvard & MIT, BU and Tufts, and among 
The
 Amherst Colleges, 
The
Roundtable caught on at Brown, Columbia, Dartmouth, and Yale, seating thousands of faculty for in-person Roundtable conversations in its +20 years.
---
On Thursday, June 17th, 2021 we joined (virtually) other roundtable campus sites to feature Harvard Professor of Genetics George Church and Asymmetrex Founder & Director James Sherley.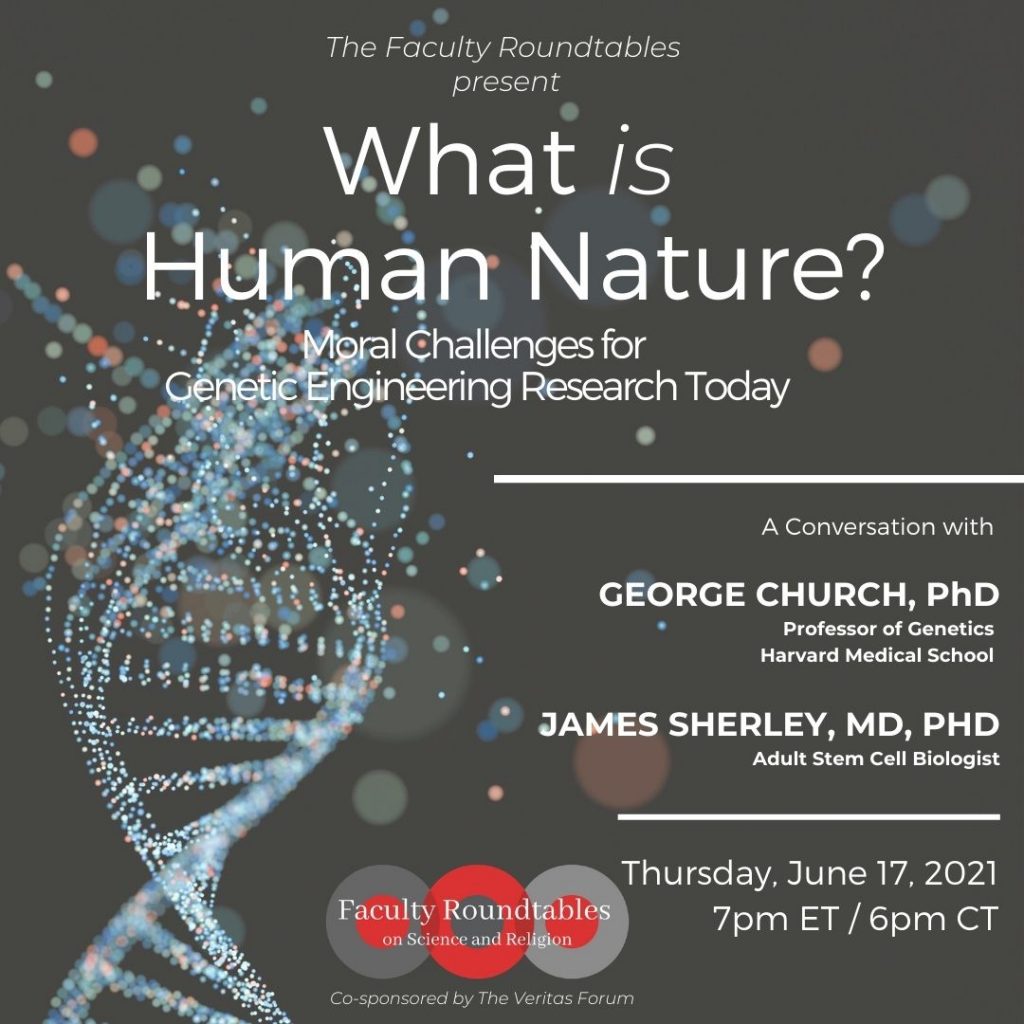 "God & the Human Mind: How do cognitive science and neuroscience interface with religion?"
January 27th, 2021 at 7 PM EST via Zoom. RECORDING HERE
We will discuss some of the latest research regarding the cognitive science and neuroscience of religion and what implications those findings might have for religious belief.
Featured panelists include: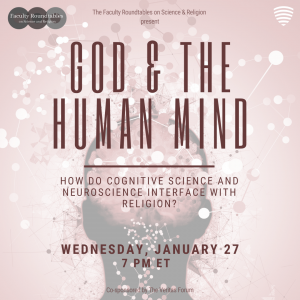 Fall 2020 virtual roundtable event: 7pm Thursday, November 12th
Due to the resounding response to our summer virtual roundtable event on intellectual humility (almost 700 participants!), we have scheduled another virtual dinner discussion event with sociologist Elaine Ecklund and UNR Professor of Higher Education Leadership, David Johnson.
This even is sponsored by the John Templeton Foundation, the Religion and Public Life Program at Rice University, and the Leadership Connection. You are invited to a select social engagement for scholars and educators of diverse perspectives among all Ivy League schools, as well as several other top-tier schools in Boston, Chicago, and North Carolina[i].
 "What Scientists Around the World Think About Religion and Why It Matters."
In this event, Elaine and David will present core findings from the largest and most comprehensive international study of scientists' attitudes toward religion, gender, and ethics ever undertaken, including a survey of 20,000 scientists and in-depth interviews with over 600 of them. They will explore the nuances of what scientists think about ethics, religion, and spirituality as well as opportunities for scientific and religious communities to better understand and appreciate each other.
Summer 2020 virtual roundtable event: 7pm Wednesday, July 22nd
Since our Spring 2020 roundtable event had to be cancelled due to covid-19 pandemic, we are trying something new this summer.
Sponsored by the John Templeton Foundationand The Veritas Forum, you are invited to a select social engagement for scholars and educators of all perspectives among all Ivy League schools, as well as several other top-tier schools in Boston, Chicago, and North Carolina.
The virtual event begins Wednesday, July 22 at 7:00pm EST on the topic of "Intellectual Humility: Exploring the Mysteries of Experience from Microbes to the Cosmos". The event kicks off with a brief webinar-style conversation addressing science, faith and philosophy, featuring Dartmouth College Astrophysicist Professor Marcelo Gleiser and MIT Mechanical Engineering Professor Cullen Buie.
Afterwards, as a participant of The Providence Roundtable, you will be ushered into a virtual space for about 45 minutes of on-line video discussion with five peers—unmonitored, uncensored, and unencumbered by doctrine or tradition or campaign rhetoric.
6:00pm Wednesday, October 30th, 2019
"In the Beginning, Sound: What physics and jazz can teach us about cosmology and consciousness"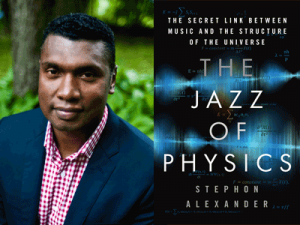 Join us for an evening of lively discussion about life, meaning, music, and metaphysics. Don't worry–no background in theoretical physics or musical theory required! Our event will begin with opening remarks from Brown University Professor of Physics, Stephon Alexander. As a theoretical physicist, cosmologist, author, and musician, Stephon is uniquely gifted and experienced in bridging the gaps between the sciences and the humanities, as demonstrated in his new course at Brown University (based off his popular book), The Jazz of Physics: The Secret Link Between Music and the Structure of Universe. He will offer incredible insights for what it means to be a physicist and how that influences what it means to be human.
Monday, November 12th, 2018:
"Emotional Artificial Intelligence and the Soul" featuring MIT's Rosalind Picard
Our evening will feature MIT's Rosalind Picard, author of Affective Computing, the book that launched the field by that name, enabling robots and technology to develop skills of emotional intelligence, or "emotion AI".
Picard is Founder and Director of the Affective Computing Research Group at the MIT Media Lab, co-director of the MIT Media Lab's Advancing Wellbeing Initiative, and Faculty Chair of MIT's Mind+Hand+Heart Initiative. She has co-founded two companies Empatica, Inc. providing wearable sensors and analytics to improve health, and Affectiva, Inc. delivering emotion AI technology including recognition of facial and vocal emotion expressions.
Professor Picard will briefly illustrate (in video projection) some examples of the state-of-the-art in emotion A.I. Also, given Roz's understanding as a Christian of our particular human uniquenesses, we've asked her to comment on two more topics:
1.) In spite of Hollywood imaginations, what are tangible qualities of humanness that we'll probably never see superseded by A.I.?
2.) Risks in the potential for bias have been elevated as a concern in national headlines, so what is truly up-for-grabs in the A.I. winner-take-all world where we may or may not have the right safeguards in play?
Monday, October 1st at the Brown Faculty Club
The Providence mini Roundtable event–a lunch and discussion among scholars on science, religion, and society that is funded, in part, by the John Templeton Foundation.
Our event will host Dr. Tim Flanigan, Brown University Professor of Medicine and Health Services, Policy & Practice, as well as professor of the popular undergraduate seminar, "Beyond Narnia: The Literature of C.S. Lewis." Dr. Flanigan will be presenting on: 
"C.S. Lewis on Science, Philosophy, and the Meaning of Life"
This luncheon event follows the performance of award-winning actor Max McLean at Brown on Sept. 28th: "C.S. Lewis Onstage: The Most Reluctant Convert." It's not required that you attend this performance in order to participate in our mini roundtable event on Oct. 1st, though it would be helpful background information for our table discussions. 
SPRING 2018 ROUNDTABLES:
mini Roundtable Luncheon: 12-1pm February 13, 2018: "From Fake News to Cheating on Exams–How good are we? Why do any better? Weighing insight from science and religion"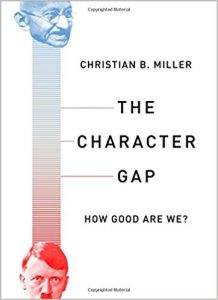 Most of us would say that we may not be saints, but we are still honest, kind, and mostly trustworthy. However, hundreds of recent studies in psychology suggest that character flaws prevent us from being as good as we think that we are: in a group of bystanders most of us will do nothing if someone cries for help – but often we will selflessly come to the aid of a complete stranger. Why this strange difference? Much depends on cues in our social environment. Join us for lunch as we explore together what our character really looks like given current scientific understanding.
CHRISTIAN MILLER is the Wake Forest University A.C. Reid Professor of Philosophy and Director of the Character Project, funded by the John Templeton Foundation and Templeton World Charity Foundation. He is the author of over 75 papers as well as three books with Oxford University Press, The Character Gap: How Good Are We?, Moral Character: An Empirical Theory (2013) and Character and Moral Psychology (2014). He is also the editor or co-editor of Essays in the Philosophy of Religion (Oxford University Press), Character: New Directions from Philosophy, Psychology, and Theology (Oxford University Press), and several other volumes.
As with previous events, this one comes with no additional charges and free parking on Magee Street (with parking pass obtained from Faculty Club lobby table). After serving yourself at the buffett lunch, every Providence mini Roundtable Luncheon seats six guests to a table for lunch, drinks, and discussion after brief remarks from presenters. At the close of our lunch hour, we include a time for questions and comments directed to our presenters.
March 7, 2018: "The Human Instinct: How We Evolved to Have Reason, Consciousness, and Free Will"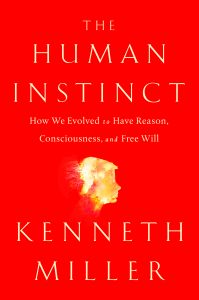 Lately, the most passionate advocates of the theory of evolution seem to present it as bad news. Scientists such as Richard Dawkins, Lawrence Krauss, and Sam Harris tell us that our most intimate actions, thoughts, and values are mere byproducts of thousands of generations of mindless adaptation. We are just one species among multitudes, and therefore no more significant than any other living creature. Now comes Brown University biologist Kenneth R. Miller to make the case that this view betrays a gross misunderstanding of evolution.
KENNETH R. MILLER is professor of biology at Brown University and the critically acclaimed bestselling author of Only a Theory and Finding Darwin's God. He serves as a science advisor to The NewsHour on PBS and is a Fellow of the American Association for the Advancement of Science.
~~~~~
As with previous events, this one comes with no additional charges and free parking nearby after 5pm. After hors d'oeuvres, every Providence Roundtable seats six guests to a table for dinner, drinks, dessert & discussion after brief remarks from presenters. At the close of our evening we include time for questions and comments directed to our presenters.
November 13th, 2017 (mini) roundtable luncheon. See the "opening remarks to further the discussion on theophanies in the medical clinic" by Clinical Professor of Family Medicine at Alpert Medical School, Roberta Goldman.
October 26, 2017: "Spirits in the Material World: Demons and Theophanies in the Medical Clinic"
Given that many people have had numinous experiences, how do we as professors and professionals allow for, or exclude, these events in our discussions with students, colleagues, patients? For those who practice a religion, be it the attending physician, patient, or partner or family sharing in the care of a patient, how does a neuroscience model for religious and spiritual experiences substantiate or refute one's personal faith and worldview? And, what are the benefits and risks of scientists accepting the challenge of an open science to study religion, spirituality and consciousness? (as articulated by Dr. Moreira-Almeida and colleagues in the pre-event readings)
Modern medicine is rooted in biomedical materialistic reductionism, providing a model of illness and disease that may overlook or exclude metaphysical explanations. In the tradition of the New England Journal of Medicine clinicopathological conference (CPC), two examples of cases with numinous phenomenology will be presented. Participants will have the opportunity to discuss differential diagnoses and potential neuropathophysiologies and socio-spiritual etiologies.
W. Curt LaFrance, Jr. (MD, MPH) is the Director of Neuropsychiatry and Behavioral Neurology at Rhode Island Hospital and Associate Professor of Psychiatry and Neurology at Brown University, where he teaches, practices and conducts research in brain and behavior disorders.
Our faculty roundtables are kicking off in a new and improved way with the recent funding from the John Templeton Foundation. Our initial event on Sept. 18th is for only a select number of guests.
First, a little background, and then second, your invitation.
In our first Roundtable we hope to prepare a team of dinner table facilitators. Over our next Roundtables, we'll ask you to help participants make connections between science and religion as discussion begins. After the event, sending a note to me about how the dialogue went at your table would be great. We will certainly have a number of facilitators prepared so that you won't need to "work" at every Roundtable.
Why this change to include table facilitators? We are the fortunate recipients of another round of funding through the John Templeton Foundation (JTF). JTF bestows its funding with research in mind, supporting our asking a "Big Question" and then trusting us to report our findings to JTF. Table facilitators were proposed in order to give better attention to dialogue that investigates possible connections in science & religion, rather than focusing dialogue on one to the exclusion of the other. 
What's also exciting is that other nearby campuses will be pursuing the same Big Question among their respective faculty and community leaders: Harvard & MIT, Yale, Dartmouth, the Amerst Colleges, and (new to the team) New York City (e.g., Columbia University).
Our Big Question begins with recognizing the fertility that doubt and faith have in both science and religion: from doubts come questions – and from promises and reasonable expectations come faith.
Until The Copernican Revolution, the science of the day accommodated geocentrism as it sufficiently, though not completely, described planetary movement. It took a long time for the era's best minds to assemble threads of scientific understanding to make an elegant and airtight case for heliocentrism. It took a willingness to accept that paradoxically Earth does not have physical centrality in spite of its perceived spiritual centrality. In the fertility of doubt and faith about certain notions of science and scripture, Earth's physical place was established.
In western monotheism, the oldest and most revered religious memory shared by Jews, Christians and Muslims is of Abraham's and Sarah's faith and doubt. Given their long endurance through barrenness and the promises of many nations through a beloved son, from the fertility of doubt and faith Abraham and Sarah grew to have a willingness to accept that paradoxically their beloved son's spiritual centrality will supersede his physical centrality.
Mistaken assumptions were at one time smuggled into certain interpretations of scripture, demanding a religious and scientific commitment to geocentrism: is it possible that there are mistaken notions of materialism smuggled into current interpretations of nature demanding errant religious and scientific commitments? For example, is it possible that biology, chemistry and physics will evermore only partially and not elegantly describe human will and consciousness? Are human will and consciousness scientific or religious? Doubt about the nature of will and consciousness and faith that an answer may be possible will drive fertile research forward. Given the fertility of doubt and faith in both science and religion, what are other connections that we perceive between science and religion?
Hoping that you might enjoy investing yourself in dialogue as a future table facilitator, please be our guest September 18th at 6:00pm at the Brown Faculty Club as we address The Fertility of Doubt and Faith in Science and Religion. Our evening will feature complementary a presentation Dr. John Seel, former Director of Cultural Engagement at the John Templeton Foundation and presently leading a consulting firm specializing in millennials.
Dr. John Seel is a cultural renewal entrepreneur and social impact consultant. He was the former director of cultural engagement at the John Templeton Foundation. John Seel Consulting LLC specializes in millennial research. His new book, The New Copernicans:Understanding The Millennial Contribution To The Church, is available for pre-order in October.
In the book, John points out that most millennial research is framed in categories rejected by millennials; that is, left-brained & analytical – communication that is simply lost when it comes to understanding right-brained, intuitive millennials.
John provides a road map to this new millennial landscape, and an antidote to being drawn off course.
Wednesday, March 8th, 2017 with Brown Professor of Cognitive, Linguistic, & Psychological Sciences Steven Sloman on his new book, The Knowledge Illusion: Why We Never Think Alone.
On November 1st at 6pm, we hosted world-renowned geneticist George Church and adult stem-cell research leader James Sherley in conversation as they address:
"Genomic Engineering: What will it take to stay human and define what it means to be human?"
If genetic engineering is not just one more case of ingenious human technology for immediate implementation, how should we explore its ethical ramifications? Who decides what and where any limits are? With every advance in genetic engineering technology, will defining what it will take to stay human and defining what it means to be human become both clearer and cloudier? Will religious love and regard become confused as it did when slaves were long considered subhuman?
Introducing our Presenters:
George Church is Professor of Genetics at Harvard Medical School and Director of PersonalGenomes.org, which provides the world's only open-access information on human Genomic, Environmental & Trait data (GET). His 1984 Harvard PhD included the first methods for direct genome sequencing, molecular multiplexing & barcoding, leading to the first genome sequence in 1994. His innovations have contributed to nearly all "next generation" DNA sequencing methods and his lab's work on chip-DNA-synthesis, gene editing and stem cell engineering have resulted in founding several application-based medical diagnostics companies. He has pioneered new privacy, biosafety, ELSI, environmental & biosecurity policies and he is director of an IARPA BRAIN Project and NIH Center for Excellence in Genomic Science. His honors include election to NAS & NAE & Franklin Bower Laureate for Achievement in Science. He has coauthored 430 papers, 90 patent publications & one book (Regenesis).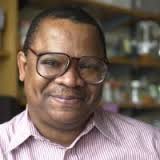 James L. Sherley, M.D., Ph.D. has been a regular participant of the Cambridge Roundtable since 2005. Dr. Sherley is an internationally recognized expert in stem cell biology. After a Harvard college degree in biology and joint doctorates in medicine and molecular biology and genetics at the Johns Hopkins University School of Medicine, and post-doctoral studies in cancer cell molecular biology at Princeton University, he joined the Fox Chase Cancer Center as a principal investigator in 1991 to pursue new ideas on the adult tissue stem cell etiology of cancer. In 1998, he joined the faculty of the Department of Biological Engineering at MIT, focusing on stem cell research, until moving to Boston Biomedical Research Institute in 2007. In 2013 he founded biotechnology start-up company Asymmetrex, LLC, which he now directs. Dr. Sherley's research awards include 1993 Pew Biomedical Research Scholar, 2003 Ellison Medical Foundation Senior Scholar in Aging Research, and 2006 NIH Director's Pioneer Award.  He is also ³PGP-10² in the Personal Genome Project, led by George Church.
Our first event for 2016! 6:00pm Monday, March 7th at the Brown Faculty Club as we host Dartmouth Professor Marcelo Gleiser asking,
"Is reality elusive, immersed in mystery, and unknowable?"
In his highly acclaimed 2014 book, Island of Knowledge, Gleiser argues that acknowledging limits is not a deterrent to progress – nor does acknowledging those limits mean that we must surrender to religion. Recognizing the limits of science reveals its true mission: to know the universe is to know ourselves.
More about Marcelo Gleiser:
He is a theoretical physicist at Dartmouth College specializing in particle cosmology—mixing the physics of the very smallest constituents of the universe with the physics of the universe as a whole. To make sense of the world and our place in the grand scheme of things, he studies the emergence of complex structures in nature, focusing on very fundamental questions related to what he calls the "three origins": cosmos, life, and mind.

---
"The Mystery of Cosmological Constants: Evidence for the Existence of God?"
Our next event will feature Professor Walter Bradley and Dr. Randy Isaac who will be discussing whether or not cosmological constants provide evidence for the existence of God. Professor Bradley says yes, Dr. Isaac says no. Both are long time friends and so their presentations and interactions will make a great start for our dinner discussions.
6:00pm Thursday, October 1
Walter Bradley: Distinguished Professor of Mechanical Engineering, Baylor University (retired); Department Head of Mechanical Engineering, Texas A&M University (the largest Mechanical Engineering Department in the United States). Professor Bradley has received more than $7 million in research funding and published more than 150 refereed technical papers and book chapters.  He has been honored by the American Society for Materials as an elected FELLOW of ASM in 1993.  The Society of Plastics Engineers (SPE) honored Professor Bradley with a career-contributions award as the Educator of the Year for the US, Canada, and England in 2011.
Randy Isaac: Executive Director of the American Scientific Affiliation, a network of Christians in the sciences; Vice President (retired), Science and Technology, for the IBM Research Division where he had worldwide responsibility for semiconductor, packaging, and communications technologies; Dr. Isaac joined IBM in 1977 at the IBM Thomas J. Watson Research Center at Yorktown as a Research Staff Member in silicon technology. Dr. Isaac¹s Doctorate is in Physics from the University of Illinois at Urbana-Champaign. Dr. Isaac is a Senior Member of IEEE , a Fellow of the American Physical Society, a member of the AAAS, and a Fellow of the American Scientific Affiliation.
---
"What roles might religion play in health policy? Case studies of Islam in Egypt and Bangladesh" 
How do we know what health-related decisions among Muslims are attributed to 'Islam'? Is the 'Islam' label constant or changing? How does that impact a society's healthcare system? Economist and Demographer Andrew Foster and Anthropologist Sherine Hamdy offer their expertise and experience on the role of religion in promoting economic development and human well-being in low income countries.

6:00pm Monday, April 27, 2015 at the Brown Faculty Club
---
"When science is the highest truth, is it a case of Naturalism or Scientism?"
Featuring Ian Hutchinson, MIT Professor of Nuclear Engineering and Joachim Krueger, Brown Professor of Cognitive, Linguistic, and Psychological Sciences
6:00pm Monday, April 6 at the Brown Faculty Club
Is the outlook, often called scientism, that places scientific knowledge above all others, a fallacy? Or is it a logical consequence of naturalism? Or neither? Are science, reason, and religion allies or enemies? 
From Ian Hutchinson, author of Monopolizing Knowledge: a scientist refutes religion-denying, reason-destroying scientism (2011): "The error of scientism — the belief that science is all the real knowledge there is — is responsible for much of the modern suspicion of science, and it underlies the militant atheist arguments against religion. Rejecting scientism enables a principled intellectual reconciliation of science with religious faith, and with the rest of knowledge."
---
"In Deo Speramus–In light of modern science, is there still a place for God and religion in the university?"
Translated to English, the official motto of Brown University is "In God We Hope." But what role, if any, does God play in academia today? While many students and faculty do subscribe to a particular religion or, at least, describe themselves as spiritual, most do not. Yet the religious heritage of Brown–primarily a Christian heritage–is still pervasive throughout the university. Commencement and Opening Convocation still begin with public prayer. Tuition dollars help pay, in part, for the expense of running The Office of the Chaplains and Religious Life. And Brown's official logo, a shield with a red cross and four books, reflects the strong religious convictions of Brown's past. But what about Brown in the present? Do the dogmas of religious belief have any place at a university committed to science and free inquiry?
These questions and more will be discussed at the inaugural Providence Roundtable on Tuesday, Oct. 28th at the Brown Faculty Club. Immediately following two short presentations given by Brown professors Ken Miller and Mark Cladis, dinner and dessert will be served as your table conversations commence. The event will end with a brief question and answer period between the presenters and participants.
Professor of Biology Ken Miller has authored a number of college and high school science textbooks, and two books on the subject of origins: Finding Darwin's God and Only a Theory: Evolution and the Battle for America's Soul. Professor Miller has been recognized by the American Society for Cell Biology and the American Association for the Advancement of Science. He has made several appearances in mainstream media and comedy, including the Colbert Report. Most recently, the University of Notre Dame awarded him the 2014 Laetare Medal, which is given annually to one person "whose genius has ennobled the arts and sciences, illustrated the ideals of the Church and enriched the heritage of humanity."
Mark Cladis is the Brooke Russell Astor Professor of the Humanities in the Department of Religious Studies at Brown University. His publications and teaching pertain to the history of Western political, social, and religious thought (including the relation between religion and the environment). He is the author and editor of Public Vision, Private Lives; A Communitarian Defense of Liberalism; Elementary Forms of the Religious Life; and Education and Punishment: Durkheim and Foucault. Currently he is completing a book, In Search of a Course: Reflections on Life, Learning, and the Environmental Imagination.
More about the Roundtables: 
This event is complimentary for all who attend. It is sponsored and funded in part by the Templeton Religion Trust, a philanthropic catalyst for discoveries related to the big questions of human purpose and ultimate reality. The event is also sponsored in part by Imagine Brown 250+.
Templeton is interested in Providence expanding on an experience that began in Amherst and Cambridge, MA. Since 2005, hundreds of Harvard and MIT professors have engaged in Roundtable faculty-seminar dinner-discussions, experiencing the potential to bring added depth to their lives as scholars and educators. Roundtable seminars are dedicated to fostering dialogue that explores the intersections of contemporary academic thought and Christian thought on issues related to science and religion.
The Providence Roundtable is co-chaired by:
The Providence Roundtable Coordinator is Jarrod Lynn (Brown '05, M'07), Religious Life Affiliate at Brown University. Please contact him directly with your questions and inquiries: Jarrod_Lynn@brown.edu.